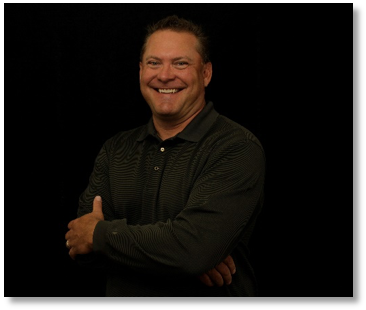 Bryan Nation
Project Engineer, Halcyon Construction
Bryan Nation is a project engineer/construction foreman/information technology advisor who works with Halcyon Construction to help run day to day commercial construction operations, monitor quality control and integrate technology with construction processes. Bryan is the former Telematics Director for Banner Health who developed their Telemedicine program and as well as innovative clinical services across their organization. He is very committed to improving patient care, integration of operational processes with technology, efficient time management and cost savings in daily operations.
Spending 26 years in healthcare, including 6 years as the director of Telematics for Banner, Bryan's aspirations in  design, construction and healthcare technology have been his main focus and passion. Improving quality patient care has been very rewarding in his career. Many patients have expressed their gratitude for how state of the art clinical technology and facilities have changed their lives. Bryan has achieved many milestones in his career. He has been involved in building 6 hospital facilities overseeing new technology construction, telemedicine, operating rooms, patient rooms and integrated conference rooms in multiple states.
Bryan has been involved in telemedicine since 1994 on both a federal and a regional level. Telemedicine/telehealth/tele-acute programs must start from an infrastructure level for any health system to be successful. This takes a deep understanding of clinical workflow processes. Bryan has helped define video communication and Telehealth standards within Banner making them a leader within the healthcare industry. He started at High Plains Rural Health Network in 1994. He was hired by Banner Health in 2001 to lead video communication development. Banner now has one of the top telemedicine programs in the nation since 2014 thanks to Bryan's vision and leadership.
Under Bryan's direction in 2009, his team at Banner Health built the nation's largest, 55,000 square foot, simulation hospital in Mesa, Arizona, which is 100% virtual and accessible from anywhere in the world.  This simulation hospital has provided a training facility which has led to improved quality and lower training costs, and helping to define optimal standards of care.
Innovation is a process of understanding telemedicine/telehealth/tele-acute technology and how to integrate it into the clinical workflow process. He has defined the technology standard that has resulted in more efficient workflows, while also improving clinical quality, made changes to the industry to lower costs and improve clinical outcomes. Bryan has set the standard for multiple technology vendors to have successful clinical programs within other healthcare systems as well. He helped define the mobile cart concept for applications such as remote patient companions and tele-stroke assessments, as well as brought the costs down to make the telemedicine applications accessible, particularly for rural facilities.
Bryan holds a Bachelor of Arts in Journalism and Minor in Graphic Arts from the University of Northern Colorado.
Get in Touch. Get Involved.
Let us know how we can help. Have questions, feedback, concerns send us a message using the form below. If you would like to volunteer please click on the Volunteer menu item. 
7301 N 16th St, Suite 102, Phoenix, AZ 85020