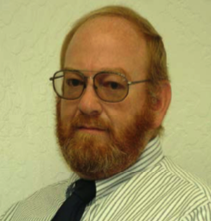 Daniel E. Schwarz
Senior wireless and Network Engineer and Program Manager, TribalCo LLC
Daniel Schwarz is the Lead Engineer for TribalCo LLC. a global information technology, communications, and Logistics Company headquartered in Bethesda Md.. As Senior Engineer Mr. Schwarz provides direction and course as well as design skills for the Networking & Wireless System Division, Mr. Schwarz previously managed the Honolulu Board of Water Supply wireless program for the division of CACI from design to implement, Maintain and lifecycle replace devices.
Mr. Schwarz joined TribalCo LLC Feb 2019 formally from CACI from June 10, 2002, after working as a Motorola Senior Field Engineer Group Lead Manager for Cellular Infrastructure, based in Honolulu, Hawaii. He joined Motorola August 1, 1978, after a 3-year career with the Hawaii County Police Department as a communications engineer. His responsibilities included implementation of the first public safety island-wide microwave system in the state of Hawaii and a new island wide computer system for Department of Motor Vehicle and National Criminal Investigations inquiries.
Mr. Schwarz began his career in 1975 supporting the County of Hawaii Police Department as an electronics engineer under the Federal Comprehensive Employment Training Act program designed to aid local government offices to hire and train new employees in their field of choice. Motorola recruited him in 1978 for his expertise in large system implementation and maintenance. He supported Motorola operations throughout the Island of Hawaii and was promoted to system engineer for the Asia Pacific Division in 1982. As Asia Pacific Division's lead system engineer, Mr. Schwarz supported the Honolulu office as a system design engineer for large commercial microwave, SCADA Systems, trunking, closed circuit TV, RF. distributed TV and other Data systems projects. From 1989 to 1992, Mr. Schwarz was a senior system engineer in the Network Services division and was responsible for the engineering of antenna site designs with multiple properties and systems on all of the Hawaiian Islands. In 1992, he progressed to a field engineer Manager position reporting to the Hong Kong Asia Headquarters supporting upgrade implementations various SCADA designs and project management for systems throughout all of Asia. He became the Senior Field Engineer Group Lead Manager in 1995 and was responsible for the implementation of the CDMA cellular system for Sprint in Hawaii. In this role, Mr. Schwarz was responsible for the implementation and Quality Assurance of the statewide cellular system and supported the first Motorola system interfacing with a Lucent 5ESS system in Portland, Oregon. Mr. Schwarz was also responsible for upgrading Sprint's Hawaii cellular system switch and field base stations to the first phase of 3G.
With the initial implementation of Pacific Mobile Emergency Radio System (PACMERS), Mr. Schwarz developed the noninterference test plans and organized the implementation plan to support the public safety and first responders in the Department of Defense (DoD) joint military services in Hawaii. He was instrumental in bringing on the air the first digital Wireless IT and trunked Voice mobile radio system shared with Army, Navy, Air Force and Marine Corps personnel with one central switch, which all DoD first responders and other Federal government subscribers can use to communicate throughout the state of Hawaii. Mr. Schwarz was also instrumental in engineering and implementation of the Interoperability interface that allows the City and County of Honolulu and State of Hawaii first responders to communicate with their Federal cohort.
Mr. Schwarz is a native of Shillong, India. He is a graduate of the Project Management, LMR Trunking Systems Design and Microwave Design programs at Motorola University in Chicago, Mr. Schwarz is ITILv2 Certified. Mr. Schwarz also holds a bachelor's in engineering Gatesville University Aug. 1998 and a Master of Business Administration from Almeda University Sept. 2004. Mr. Schwarz, his wife Evelyn, and three adapted sons reside in Kailua, Hawaii.
Get in Touch. Get Involved.
Let us know how we can help. Have questions, feedback, concerns send us a message using the form below. If you would like to volunteer please click on the Volunteer menu item. 
7301 N 16th St, Suite 102, Phoenix, AZ 85020