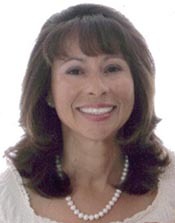 Maria Sumnicht
Urban Technology Architect for the City of New York
Maria has over 25 years of global marketing and engineering development experience in the networking industry. Besides her extensive IoT, computer networking, and marketing background, Maria also has a comprehensive knowledge of web application development, product lifecycle management, system administration, database application development, secure communications development, and project management.
Maria is the Urban Technology Architect for the City of New York where she leads the City's White Hat Penetration Testing Team. Prior to her current position, Maria co-founded SurveillanceGrid Inc. During her tenure at SurveillanceGrid Maria's citywide IoT projects received prestigious awards at Secure Cities and the League of Cities. Maria served as Vice President of world-wide marketing at AIRAYA Corp, Director of Product Marketing at AirTight Networks, NextWave Wireless/GO Networks and Senior Web Strategist at Cisco Systems. Maria also held various software engineering positions at NASA Ames Research Center at the NASA Advanced Supercomputing (NAS) Facility and Lockheed Missiles and Space.
Maria graduated from California State University Chico with a bachelor's degree in information and Communications.
Get in Touch. Get Involved.
Let us know how we can help. Have questions, feedback, concerns send us a message using the form below. If you would like to volunteer please click on the Volunteer menu item. 
7301 N 16th St, Suite 102, Phoenix, AZ 85020