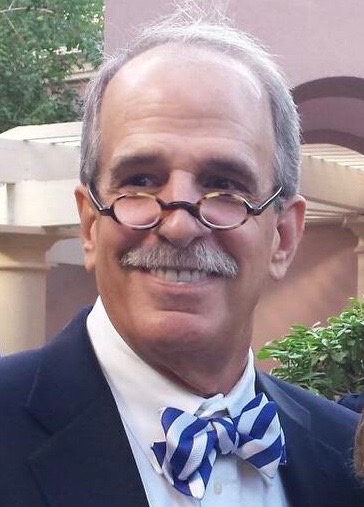 John E. Crichton
Independent Consultant
John Crichton began his technology sales career with a Bell Operating Company in 1980 in the Washington, D.C. area.  He was fortunate to receive in depth training in hardware, network and software infrastructure during his tenure there and help design and sell system wide applications to many Federal Agencies and Non Profit Organizations based in the Washington, D.C. area.
From 1985 – 1994, Mr. Crichton worked for a number of software networking companies where he helped design and sell national networks to Independent Federal Agencies (The Board of Governors
Of the Federal Reserve, The White House Communications Agency and the US Senate among others.)
From1994-2016, Mr. Crichton worked for a number of Videoconferencing start-ups (i.e., Tandberg later bought by Cisco and PS Technologies later acquired by Black Box) where he focused his efforts in the Telemedicine and Distance Learning markets and applications.  Working in conjunction with network infrastructure vendors he was successful in building large interstate Telemedicine networks for some of the largest healthcare providers in the country.  He was also successful in implementing telemedicine applications for many rural clinics throughout the West when connectivity was a big challenge.
Mr. Crichton also focused on the Distance Learning marketplace and help design and sell turnkey solutions to state wide universities, Community colleges and high schools in rural settings and various Indian Reservations in AZ, NM, UT and WY.
Mr. Crichton has worked as an independent consultant since 2016 and has been active in organizing and credentialing Non Profit, 501 c3 institutions dealing with the behavioral health crisis brought about with the opioid health crisis in the United States.  The outreach of these programs has been with national rehabilitation programs along with state and local entities organized to address this pressing health crisis.  He has worked to provide intervention services throughout the underserved communities such as jails, prisons and welfare agencies and has promoted these activities in local media outlets and speaker's forums with industry award recognition results.
Get in Touch. Get Involved.
Let us know how we can help. Have questions, feedback, concerns send us a message using the form below. If you would like to volunteer please click on the Volunteer menu item. 
7301 N 16th St, Suite 102, Phoenix, AZ 85020